Covid-19
Air Refueling Market
The pandemic continues to cause unprecedented disruption across industries worldwide.Get detailed insights regarding the impact of COVID-19 on the market. Request Sample
Industry Insights
[225+ Pages Report] According to the report published by Facts & Factors, the global air refueling market was estimated at approximately USD 450 Billion in 2019 and is anticipated to generate revenue of around USD 950 Billion by end of 2026, growing at a CAGR of around 11.2% between 2020 and 2026.
Global Air Refueling Market: Overview
The method of moving fuel from one aircraft, known as the tanker, to another aircraft, known as the receiver, is known as an aerial refueling system. When an airplane takes off, the engine or motor must put in a lot of external effort to propel the plane uphill. As a result, a lot of fuel is burned that will otherwise be used by the aircraft during takeoff. The main goal of aerial refueling systems is to increase the range of aircraft, as well as the number of weapons and munitions they can carry and the amount of time they can spend in the air. By providing aircraft the right amount of fuel and arriving at the refueling point at the right time, Aerial Refueling Systems can be put into operation efficiently. As a result, it is critical to examine Aerial Refueling Systems, which are used to calculate the amount of fuel used for tanker flights.
Global Air Refueling Market: Growth Factors
The benefit of encouraging aircraft to fly higher and remain aloft longer is the main driver of aerial refueling systems. This is accomplished by actually providing additional fuel to aircraft already in operation. It can make it possible for aircraft to fly from fewer air bases while carrying more missiles. High military awareness, combined with rising barrier investment plans from various countries around the world, will fuel global business expansion. There are potential fuel savings by aerial refueling systems, particularly for longer flights. The market for aerial refueling systems is growing as a result of the continued emphasis on the replacement of aging military aircraft and the increasing use of combat aircraft in military missions. A difficult aspect of aircraft refueling is that airborne refueling operations necessitate rigorous preparation and are one of the most complex flight maneuvers for pilots. This should only be done under fair circumstances. Many refueling activities take place in inclement weather or at night, making navigation more difficult. Over the projected period, this could pose a challenge to the aerial refueling systems industry. Growing terrorist threats and counter-terrorism activities are creating promising growth prospects for the military aircraft systems aerial refueling systems industry. The increasing number of sorties flown over long distances from carriers or land bases necessitates the use of an aerial refueling system. Due to the need to promote deployment abroad, the demand for aerial refueling systems is expected to expand in the near future.
Global Air Refueling Market: Segmentation
The air refueling market is segmented in terms of system, component, aircraft type, type, and end-user. Based on the system, the market is divided into autonomous, boom refueling, and probe & drogue. The segment of boom refueling is anticipated to hold the largest market share as the majority of tanker aircraft use boom refueling systems, which consist of a firm tube that allows a tanker aircraft operator to stretch the tube and place it into a vessel on the refueling aircraft. Boom refueling's success can be due to its ability to move fuel as quickly as possible. As compared to probe and drogue, the boom has a better transmission capacity because it is rigid and firm. Based on component type, the market is bifurcated into pumps, boom, valves, probes, hoses, pods, and fuel tanks. The segment fuel tanks hold maximum share as a fuel tank system is an essential feature of an air-to-air refueling system because it improves the reliability of an aircraft's fuel systems. This machine is installed in the aircraft's fuel tank and stores non-flammable gases like nitrogen. When the bleed air is provided, a fuel tank works during a flight. On the basis of aircraft type, the market is divided into unmanned and manned. The segment of the manned aircraft type is anticipated to holds the maximum share owing to the increasing adoption of air-to-air refueling through manned systems by military and naval forces around the world. Fixed-wing aircraft are expected to dominate the air-to-air refueling market during the projected period. A fixed-wing aircraft achieves flight by using wings attached to the fuselage to produce lift from the aircraft's forward motion. Fixed-wing aircraft are becoming more common because they can fly longer distances and have better aerodynamic designs than rotary-wing aircraft. Fixed-wing aircraft can fly in a variety of difficult situations and environments. On the basis of end-user, the market is split into OEM and aftermarket. During the forecast era, the aftermarket segment is expected to dominate the air-to-air refueling market. Total servicing, repair, and overhaul services are provided by aftermarket providers. For example, disabled hydraulic systems, fuel control systems, and protection systems in air-to-air refueling systems are considered for servicing, repair, and overhaul. In the event that hydraulic parts such as valves, couplings, and nozzles are disabled beyond repair, the aftermarket provides repair facilities for over-the-counter goods.
Global Air Refueling Market: Regional Analysis
Due to an increasing number of military aircraft modernization programs, continuing R&D activities of advanced military aircraft, and the participation of major systems and component suppliers, demand for air refueling systems is expected to rise in North America during the forecast period. Air refueling systems are in high demand in North America because the military aviation industry is quickly expanding. The participation of global players, OEMs, and component suppliers is projected to boost the air refueling industry in the region of North America as it is one of the leading markets for air refueling systems in terms of research and development, deployment, and involvement of key industry players.
Global Air Refueling Market: Competitive Players
The major players dominating the global air refueling market in terms of revenue and development are Cobham plc, Eaton Corporation, Lockheed Martin, Airbus, Omega Aerial Refueling Services, lnc., Boeing, Dassault Aviation, GE Aviation, Marshall Aerospace, Parker Hannifin Corporation, Israel Aerospace Industries Ltd., and Zodiac Aerospace, among others. These international companies have used a range of tactics to achieve a credible presence in the global market, including purchasing relationships, shares, contracts, collaborations, joint ventures, new product launches, purchases, and mergers and acquisitions.
Air Refueling Market: Regional Segment Analysis
North America
Europe

U.K.
France
Germany
Rest of Europe

Asia Pacific

China
Japan
India
South Korea
Rest of Asia Pacific

Latin America

Brazil
Rest of Latin America

The Middle East and Africa

GCC Countries
South Africa
Rest of MEA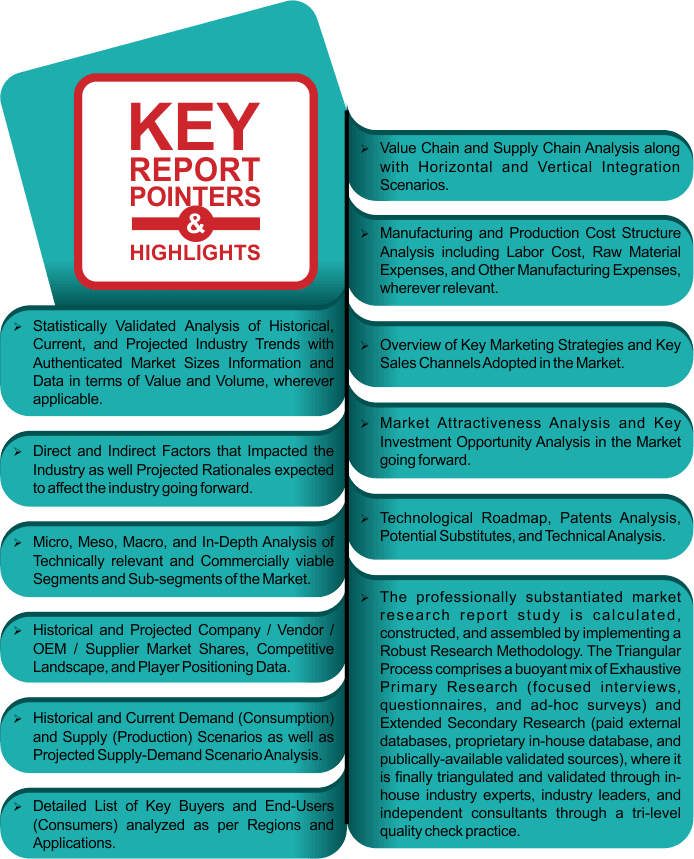 Covid-19
Air Refueling Market
The pandemic continues to cause unprecedented disruption across industries worldwide.Get detailed insights regarding the impact of COVID-19 on the market. Request Sample
Table of Content