As a service provider, E-SIM Mobilise has partnered with telecommunications services provider OV to offer an exclusive world-class embedded SIM (e-SIM) service to a global client base. OV, a mobile network operator (MNO) of Manx Telecom, has created an e-SIM solution for the traveler segment with the purpose of breaking current market standards and digitalizing the cellular telecommunications market.
BreatheSIM from OV combines Manx Telecom's connectivity infrastructure with Mobilise's e-SIM as a Service to offer a fully global, all-digital product. OV has approximately 600 roaming agreements with telecoms all over the world.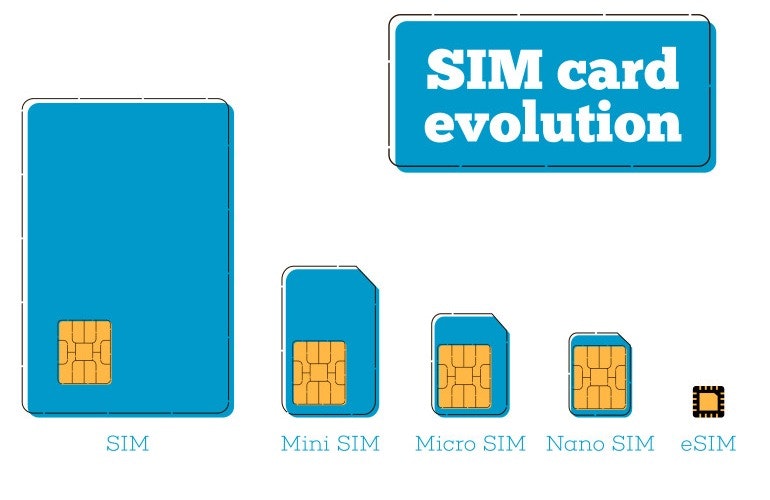 Mobilise has considerable experience designing digital-first telco offerings and employs a collaborative approach to digitalization. Its white-labeled digital-first platform, HERO, provided OV with the resources needed to construct a fully digital e-SIM service, including the user interface, website, and mobile application.
The e-SIM market is rapidly expanding, and mainstream consumer adoption is rapidly approaching. All of the most recent smartphones manufactured by major manufacturers, including Samsung, Apple, and Google, are e-SIM-compatible. According to the Global System for Mobile Communications Association (GSMA), there will be 2.5 billion e-SIM smartphone connections by 2025, accounting for 32.5% of all smartphone subscriptions globally in less than four years.
Because of the faster development of e-SIM-enabling technologies, OV was racing the clock to be the very first MNO to offer an e-SIM-only package. It recognized that one of the most significant advantages of e-SIM for the new, digital-first consumer was the ability to onboard consumers digitally rather than using a physical SIM card.
OV's e-SIM solution makes use of Mobilise's HERO platform to activate a customer's e-SIM with a single tap. The API-led flexible modular design of HERO enables the integration of new platform components, such as e-SIM as a Service, without disturbing existing systems. Thanks to the e-SIM as a Service feature, OV can now onboard consumers directly from the application.
"HERO's in-app provisioning eliminates some of the fundamental impediments to the e-SIM market that carriers confront and has multiple benefits," Mobilise CEO Hamish White noted. "Whereas in the past, e-SIM activation was often accomplished by scanning a QR code obtained on a second device, onboarding clients from within an app enables a seamless user experience, provides telecoms with market distinction, and improves the logistics process."
"We wanted to establish a product aimed for worldwide travelers, so we realized we needed a more efficient training program than what the QR method was delivering us," said David Bufton, Manx Telecom's Head of Commercial Finance. "By activating e-SIMs directly from inside the app, our traveling consumers may be onboarded in a minute, with a single tap, from one device."