CQF, based in Dallas, Texas, and operating as Seafood Analytics, recently introduced its latest CQR 3.0 seafood quality monitoring device.
As per the data analytics service technology, application, and certification organization, the waterproof CQR "provides rapid quantitative food quality measures with the push of one click and links to the CQF app through Bluetooth."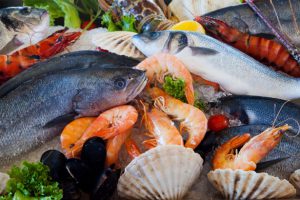 The new model is smaller and fits in a pocket, and it can also test the quality of previously frozen seafood, according to a news release from Seafood Analytics.
"In an era of growing inflation, CQ Foods is happy to be improving the customer experience while drastically cutting the cost of the CQR solution," the company stated.
Seafood Analytics is releasing the CQF 1.0 app, which is functional on both the iOS and Android platforms, in combination with the launch of CQR 3.0.
"This new app features both a consumer and professional user interface, allowing for total supply chain usage." The CQF app's key features include "immediate visualization of CQR metrics, supplier evaluations, and regional & worldwide quality comparisons," according to the company. "This CQF software benefits everyone in the food supply chain, from the harvester, manufacturer, and supplier through retail, including groceries, restaurants, and foodservice."
CQF is the creator of a set of certified training processes used to assess the quality of perishable foods such as seafood, pork, poultry, and fruits and vegetables.
"CQ Foods products and programs, which are presently being put in place in the processes of many major national grocery chains and even some of the biggest food chains in the United States, help vendors, resellers, as well as other parts of the chain of custody, illustrate and verify the reliability, make inventory control and logistics-related decisions, and define supply chain and operations and maintenance value improvement opportunities," it said.