MFine has announced that glucose and blood pressure (BP) monitoring would be available on cellphones. These would be added to MFine's array of self-check health capabilities available on its application, removing the need for any peripheral devices to monitor and track these vitals.
The BP monitoring program, which was launched in beta three weeks ago, has already been utilized by over 10,000 customers and is collecting thousands of readings each day from people across the country.
They are currently doing trial runs with top hospitals for the monitoring systems tool, which is slated to become live in the coming weeks, as well as preparing for algorithm certifications using data from thousands of readings to increase accuracy and dependability.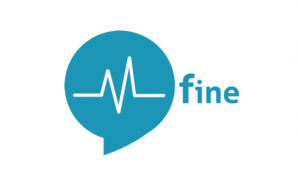 "Recent advancements in artificial intelligence, big data, and digital technology have opened new doors for monitoring health, identifying, and avoiding diseases using smartphones," stated Ajit Narayanan, CTO of MFine. He stated that this will help millions of Indians by making basic health checks universal, simple, and free.
The MFine vitals measurement component has been in progress for two years, with deep AI technologies conducted in collaboration with leading institutions and successful trials with over 3,000 patients, according to the company.
MFine has developed a unique algorithm for measuring blood pressure with a smartphone by getting a PhotoPlethysmoGram signal from the customer's fingertip when it is put on the camera phone. The prediction of blood pressure and glucose is made by observing small changes in color across the blue and red wavelengths of the PPG signal.
About MFine:
MFine is an on-demand, digital primary healthcare platform that provides expert diagnosis and wellness check-up services from the convenience of one's own office, home, or even spa. MFine has transformed the primary healthcare industry since its start.
MFine's goal has always been to make better health more approachable, dependable, and hassle-free for all. It is characterized by a desire to offer care, propelled by an unwavering high level of quality and directed by ground-breaking AI technology. Users may rapidly visit physicians online and get medical checks at home with the help of MFine-all with the touch or click of a button.