Billtrust, a market leader in business-to-business accounts receivable automation and integrated payments, has released the latest edition of its machine learning-powered Cash Application solution. Digital payments, non-standard remittance information, and the proliferation of accounts payable (AP) portals are posing challenges for today's accounts receivable (AR) teams.
Cash Application 10.0, leveraging Billtrust's Business Payments Network (BPN), assists suppliers in accelerating revenue recognition of digital payments through quicker and more effective rapprochement of non-standard remittance information.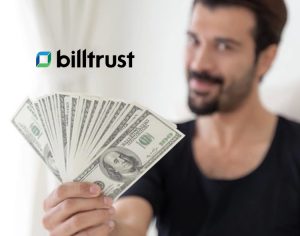 Cash Application 10.0 offers an excellent, inclusive payments solution with straight-through processing, enhancing BPN's proprietary digital lockbox to proactively recover and combine all electronic payments while standardizing decoupled remittance data from any source to achieve 100% electronic remittance capture. As it learns from a supplier's specific ERP system, buyer invoice structure, and user behavior, the solution is powered by unprecedented, custom machine learning algorithms with confidence-based matching for a better degree of precision than other solutions.
Trends are discovered early by proactive modeling using remittances and data, leading in market match rates while allowing users to move through their worklist done with minimal exclusions, resulting in speedier access to cash.
"Billtrust's Cash Application has allowed us effortlessly and simply manage customer payments with just a one-person staff after three years of steady growth," said Randall Oden, Vice President of Finance, and Thompson Machinery.
Accounts receivable (AR) teams can now use Billtrust Cash Application 10.0 to:
Reduce manual cash application processing by automating remittance collection with BPN's access to over 175 accounts payable (AP) portals.
Deliver 100% electronic remittance extraction regardless of how the money is received – ACH, credit card, or wire transfer – for quicker and easier cash application through the BPN digital lockbox.
Boost straight-through processing with unrivaled machine learning models that improve over time and eliminate the need for specialized programming.
With an easy user interface, recommend the best potential matches, allowing teams to process exceptions twice as fast as competing solutions.
"Suppliers are typically hesitant to accept electronic payments because a 'digital payment' to a customer can be wholly manual for their AR team," stated Flint Lane, Founder and CEO of Billtrust. "Cash Application 10.0 eliminates the need for inefficient manual processes, allowing providers to fully embrace automation and digitization without sacrificing productivity."
Our system is the only one on the market that takes remittance data from many sources, such as checks, ACH, wire transfers, and credit cards, and standardizes it for quick and automated cash application. Billtrust Cash Application 10.0 is a one-of-a-kind digital payment accelerator that connects shoppers with sellers where they do business."
About Billtrust
Billtrust is a leading provider of integrated payment processing solutions and cloud-based software that makes B2B transactions more efficient and automated. Accounts receivable is in disarray, relying on antiquated, inefficient, manual, and primarily paper-based methods.
Billtrust is in the vanguard of AR's digital transformation, offering mission-critical solutions in credit decision & tracking, online purchases, invoice distribution, emittance capture & payments, cash application, invoicing, and collections.